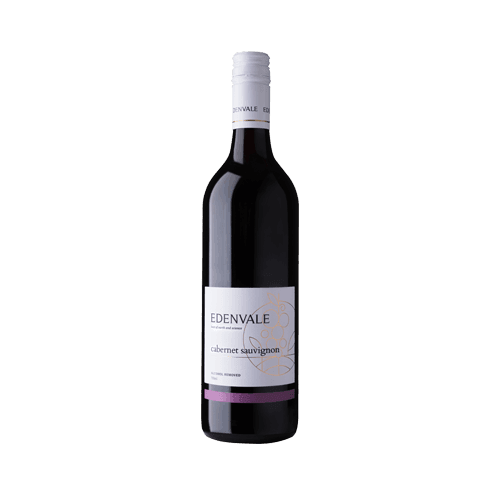 Edenvale Cabernet Sauvignon (Non Alcoholic), 750ml
A well-structured, smooth Australian Cabernet Sauvignon with a deep red colour, intense blackcurrant, blackberry and cedar flavours, and a strong blueberry aroma. Smooth and well-rounded on the palate, the intense flavours of this wine are a delight.
Less than 0.5% Alcohol
Food Pairing
Our Cabernet Sauvignon, with its layered fruit-filled palate, is a delicious match with hard cheeses and red meats. We suggest trying it with roast beef, lamb shanks, hamburgers or a juicy steak.
Proudly made from only the best selected South Eastern Australian wine grapes, this premium alcohol removed wine contains less than 0.5% alcohol by volume well below the international standard for non-intoxicating and a level similar to that found in natural fruit juices.
---
More from this collection