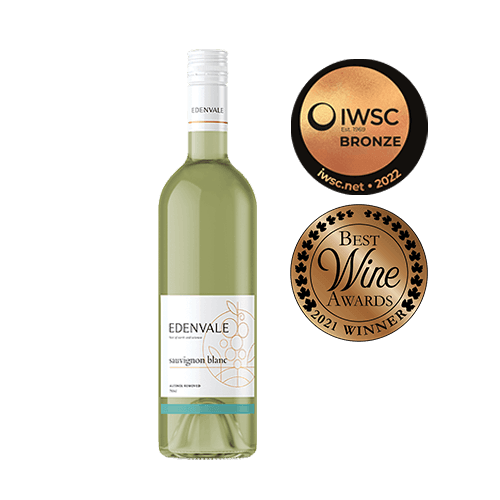 Edenvale Sauvignon Blanc (Non Alcoholic), 750ml
A dry, fresh Australian Sauvignon Blanc distinguished by its wonderful fruit flavours, definitive capsicum, ripe gooseberry and herbaceous fruit aromas, and straw green colour. The wine is not bone dry and the flavours linger on a refreshing acid finish.
Less than 0.5% Alcohol
Food Pairing
The zesty acidity in our Sauvignon Blanc makes it ideal for fish, sushi, sashimi, smoked salmon, or raw barely cooked tomatoes. It also goes well with goat's cheese, salads, grilled chicken, and Mexican foods.
Proudly made from only the best selected South Eastern Australian wine grapes, this premium alcohol removed wine contains less than 0.5% alcohol by volume well below the international standard for non-intoxicating and a level similar to that found in natural fruit juices.
---
More from this collection