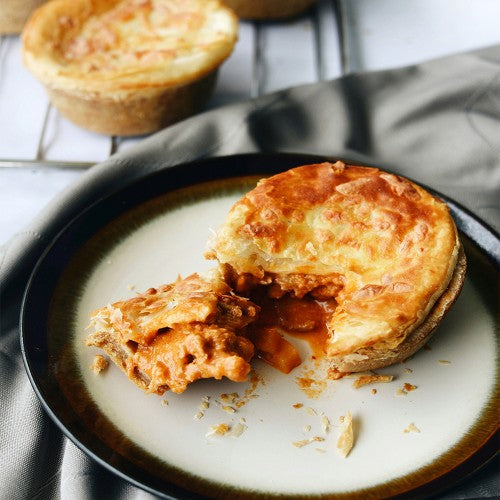 Butter Chicken (Halal) Pie, 250g, frozen
Approx 250g per piece Chicken (Halal) and potato mixed with an authentic spice blend of red chilli paste, tomato paste, onion and fresh yoghurt enclosed in a flaky buttery pastry. If you are a fan of Indian cuisine, then this is just the pie for you. Not spicy.
TO REHEAT FROZEN PIES
Pre heat your oven to 165 degrees Celsius and bake for 40 minutes.
For thawed pies, bake 165 degrees Celsius for 20 minutes.
---
More from this collection