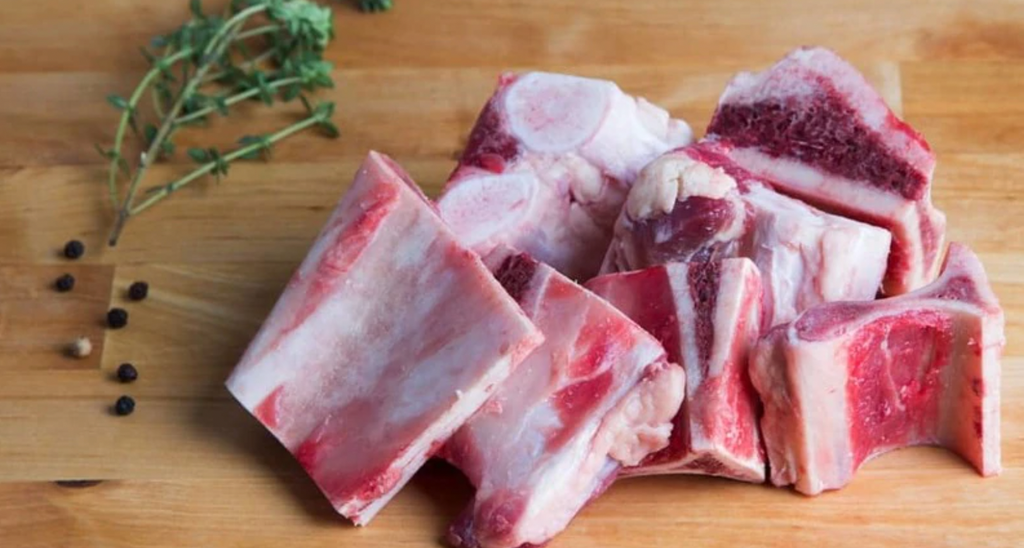 Milk Fed Veal Bones, cut 50-75mm, price 1kg/pack, frozen
Sale price
$18.00 SGD
Regular price
$20.00 SGD
Quality Veal with a taste that has been popular for generations. It is easily digestible, low in cholesterol and rich in vitamins and minerals. It has a subtle flavour and is highly regarded – and widely used..perfect for soup/broth.
The calves are raised in the stalls that are spacious, light and airy. The calves are fed calf milk supplemented with roughage. Providing a generous amount of roughage makes an important contribution to improving animal welfare
Veal is the meat of calves (young cattle), in contrast to the beef from older cattle. Milk fed Veal can be produced from a calf of either gender and any breed; however, most veal comes from young males of dairy breed because these are surplus to the industry's requirements. Generally, veal is more expensive than beef from older cattle.
Bone broth contains amino acids such as glycine and proline which are essential for skin health. Glycine helps to reduce wrinkles and proline helps to heal wounds. Collagen is one of the most important nutrients for skin health. It gives your skin elasticity, strength and suppleness.
SNAP FROZEN TO LOCK IN THE FRESHNESS
---
More from this collection