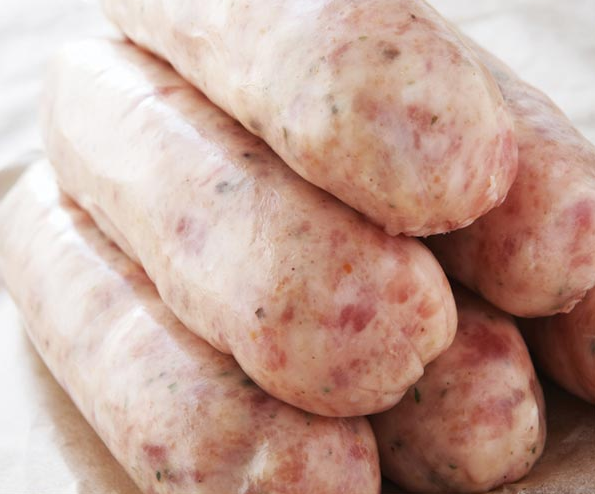 British Cumberland, 500g, frozen (pork)
Dreaming of bangers and mash? Your wish has come true – our British Cumberland Sausage is the real deal – a well-loved favourite made according to guidelines from the Cumberland Sausage Society. To make cooking easier for you, we hand-link them in serving size portions, rather than the traditional coil presentation. We also nudge the flavours along a little, utilising nutmeg, thyme and other traditional spices to make this one of our best sellers. Mild, yet with just enough kick to remind you of jolly good British pub fare. Suitable for breakfast, barbeque or (of course) enjoyed with rich gravy over mash potato! 
SNAP FROZEN TO LOCK IN THE FRESHNESS
Made right here in Singapore, all our products are gluten free, with no preservatives, artificial ingredients or extenders. All our meats are ethically sourced from Europe, Australia, New Zealand and America, with a guarantee of quality from our growers.
| | |
| --- | --- |
| Weight | 6 per 500 g |
| Ingredients | Pork, water, rice flour, salt, pepper, herbs, spices, brown sugar. |
---
More from this collection