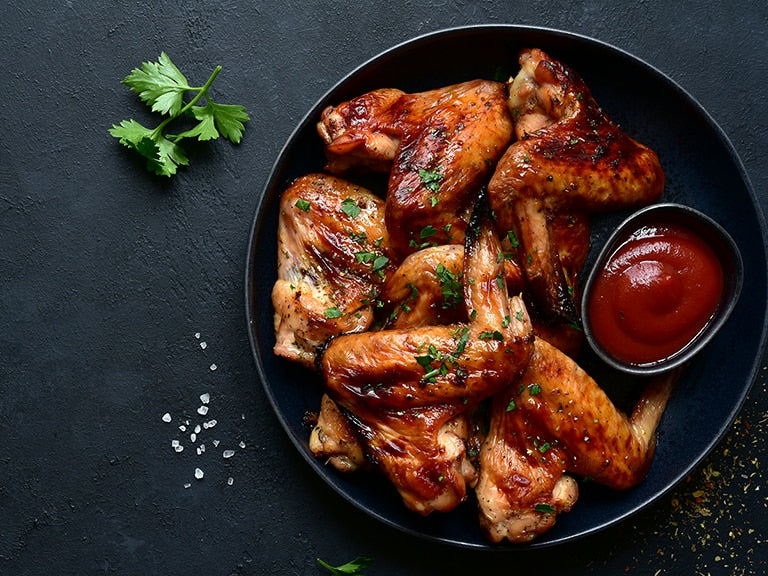 Marinated Chilled Organic (Halal) Chicken Wings (Malaysia), 500g pack (4-5 pcs)
Perfect for the BBQ or grill are our Lacto (Organic) / Halal Certified Chicken Wings.
Our Marinated Wings are available in:-
Teriyaki 
Hreek Lemon
Fajita
Honey Mustard
Rosemary & Garlic
Fresh chilled 500g /pack 5-6 pieces.
Raised with advanced farming technology (Lacto Chicken method), our Chicken are reared in a temperature-controlled and hygiene environment with clean water & ample space (football field, around 125m long and 15m wide) for them to freely roam about, to the soothing strains of classical Mozart music (true story!). The meat contains less fat and cholesterol, and packs a greater flavour too.
Benefits of Our Chicken
Raised in Malaysia but processed in Singapore

Halal Certified 

Certified Lacto (Organic)

Fed With Lactobacillus
Less Fat & Cholesterol*
Tasty & Nutritious
Farmed Without Using Growth Hormones & Antibiotics
*As compared to normal chickens
---
More from this collection